Tidbitts.com, Karen Rubin,  Friday November 7, 2014
brite spokes by Kuoni, a tour company that facilitates special experiences, is presenting two adventurous itineraries: Get the Drift, where participants earn to over-steer a car with complete control and precision and Let's Rally, where they will learn to grip the wheel and grab the glory.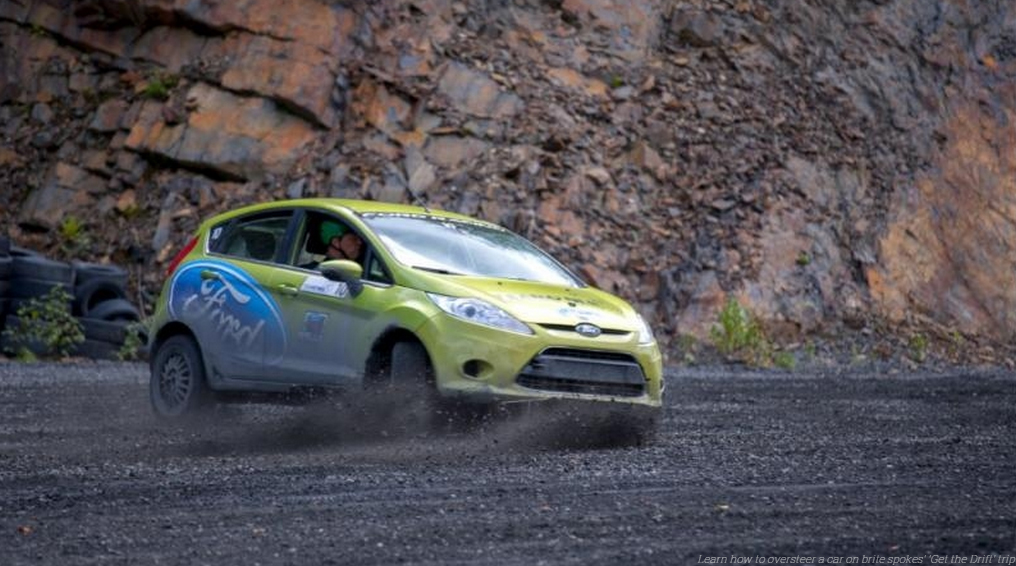 Get the Drift, which starts in Los Angeles, is a four-day adrenaline-pumping itinerary that brings travelers to their limit as they learn to over-steer with complete precision. Some of the best drifters in the world teach how to slide cars so the front wheels are pointing in the opposite direction of their turn. Drifting is the hottest thing in motor sports today and during this experience travelers will join the community of drivers who are paving the way for those who love to "slide."
This high-adrenaline adventure consists of a comprehensive orientation, extensive "seat-time" with private instruction, tours of prominent race car shops, private demonstrations and delicious meals with pro drivers all while enjoying the beautiful scenery of Southern California.
Let's Rally, a three-day adventure that will increase heart rates as fast as it increases skill and confidence behind the wheel, lets you learn to rally drive from pro racers.
Departing from New York or Boston, participants head to New Hampshire to learn first-hand how to left-foot break, slide around a slalom course with complete precision, J-turn, pendulum turn and pull a reverse 180°. By the end of the comprehensive course, taught by some of the industry's best, travelers will be rallying themselves and will drive away with the confidence they never knew they had.
Prices vary based on the experience and exclusivity involved. There are options to customize experience packages which will impact the price. For example, brite spokes can arrange a private jet for travelers who seek an even more exclusive experience, upgrade from a 4-star to a 5-star hotel, add activities or create an even more immersive experience. Or, packages can be tailored to be more budget-friendly by offering travelers the opportunity to skip out on some portions of the experience or go from a 4-star to a 3-star hotel.
The standard price without any itinerary modifications for the Get the Drift experience is $6,780 and the standard price without any itinerary modifications for the Let's Rally experience is $5,450. Trips are scheduled throughout the year but can be arranged for private groups seeking alternate travel dates.
For more information on the itinerary, or to book, visit https://www.britespokes.com/experiences/adrenaline.
For more information about brite spokes, visit www.britespokes.com, or call (800) 986-4735. Follow at www.facebook.com/britespokes, @britespokes and #ExperienceThis.
https://www.tidbitts.com/karen-rubin/where-in-the-world/experience-life-in-the-fast-lane-with-adventure-itineraries-from-brite-spokes