Leisure & MICE Group Travel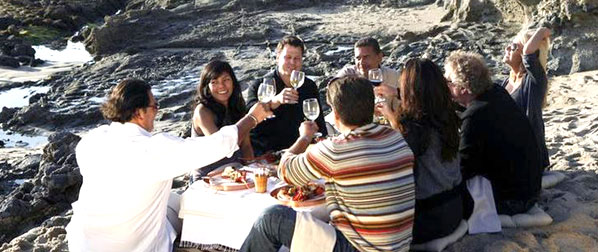 As a leader in the North American inbound market for over 50 years, AlliedTPro has developed an impeccable reputation for creating customized group travel programs for tour operators and travel companies in more than 60 countries around the world. Special interest, ad-hoc leisure series, incentive programs, as well as student and sports groups, are just a few of the types of parties that the expertly trained DMC staff works with regularly.
AlliedTPro's group travel product line offers personalized programs specifically designed to meet each clients' unique needs – whether it is a leisure journey, incentive program or congress participation. The creative itineraries are designed to reveal the many treasures awaiting visitors. Whether a group is looking to visit the spectacular nature, savor the magnificent wine regions, play on the beaches or in the theme parks, or simply enjoy a stay in one of many cosmopolitan cities, the team will work to develop a custom itinerary for any region in the United States and Canada.
AlliedTPro's commitment to great value shows in every aspect of each tour created, from the carefully selected hotels to the team of specialists who ensure a seamless experience throughout an enhanced group journey. The product line delivers what clients value most in their travels – a snapshot of the destination, its culture, history and its natural beauty. AlliedTPro's experienced and multi-lingual staff boast in-depth knowledge of hotels, venues, activities and skillfully plans, as well as executes all logistical aspects of each tour.
In all instances, our DMCs offer a wealth of travel-related services to groups of all sizes, budgets and magnitude.
To acquire any information please contact groups@alliedtpro.com